SERIA YAG laser mask "ULTIMA"
Ultimate YAG laser mask is on sale now!
As the top version of a SERIA YAG laser mask, applied several kinds of special polishing processed ultimate laser mask, that is "ULTIMA".
It has superior printing performance exceeding conventional YAG laser maska and easier to approach fine parts mounting such as 0402 chips and CSP.
The most peculiar feature of "UILTIMA" is make it possible to realize polishing process on the inside wall of the opening which was very difficult till now, from this point, it realized better paste releasability compared with additive method plating maintaining the virtue of laser mask such as size accuracy, thickness accuracy and short delivery time and etc.
Feature of "ULTIMA"
Applied several kinds of polishing process and improved flatness of metal surface + inside wall of opening.
Resolved thickness variability or paste bleedthrough which shows frequently in additive methods.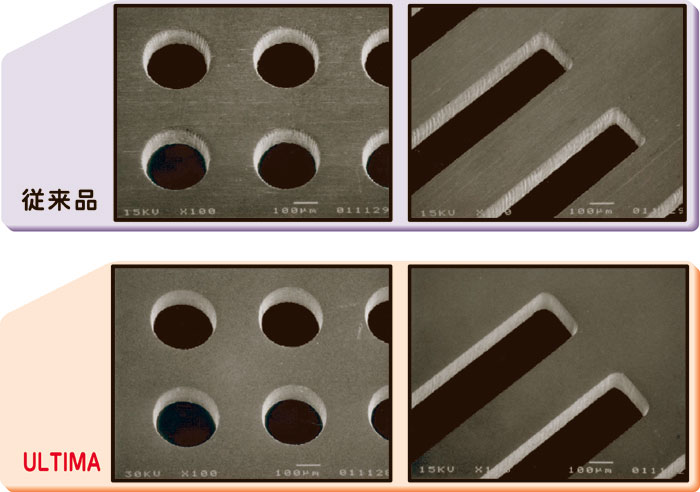 <Specificatioin>
Thickness accuracy
±3µm
Opening wall accuracy
RA < 0.2µm
Opening accuracy
±5µm
Thickness
30µm~400µm