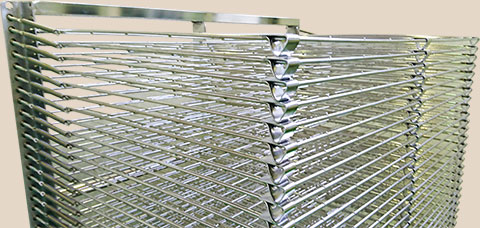 Stainless dry rack
All Stainless steel made for dust and rust proof.
Specifications
Size
650 × 1000mm
Material
SUS304
Step
50 Rack
Pitch
25.4mm
Mesh
100 × 100mm

* Able to add spacer in between

Load bearing capacity
3∼4 kg
Caster
5" heat resistant rubber + SUS
Heat resistance temperature 200∼250℃
With stoppers
Cleanroom class
Cleanroom class 1000
Dimension
W:1090mm × D:790mm × H:1490mm
Weight
110 kg
Please ask us more about the size availability.
Specifications may be varied without prior notice.