We can provide high tension and high grade screens.
Screen structure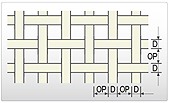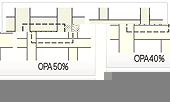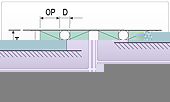 The above spec. is free tension condition.
Spec will be varied, depending on the selection of mesh count.
Type of screen
Material
Characteristics
Purpose
Polyester
Polyester
Less humidity absorption.
Suitable for printing uniformity.
PCB Related
General screen printing
Nylon
Nylon
Better adhesion with light-sensitive emulsion.
Having the flexibility.
General screen printing
Anti-static prevention
Special proceeding polyester
Prevent dust caused by static.
Prevention of scattering of ink during printing.
PCB Related
General screen printing
Special screen
Special polyester
Polyarylate
High-durability, elasticity.
Higher accuracy.
PCB Related
Electrical parts related
Stainless steel
SUS
Higher accuracy.
Electrical parts related
SERIA Hi.Stage Screen
| | |
| --- | --- |
| | Reduce the screen elongation to keep the higher quality. |
Printed by SERIA Screen printing machine for 1000 shots, checked the accuracy every 100 shots.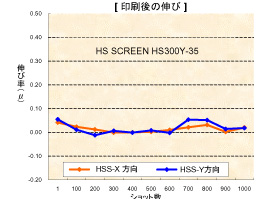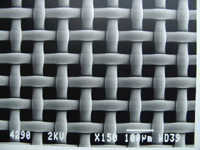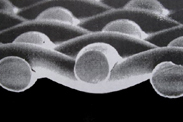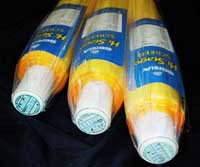 | | |
| --- | --- |
| | High tension, reducing the elongation after mesh stretch |
Best suitable for high accuracy printing.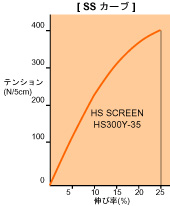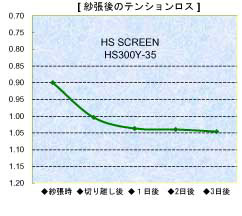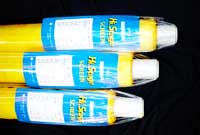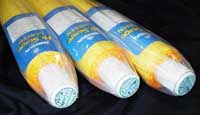 | | |
| --- | --- |
| | Specfication |
Model
Color
Mesh count
Thread thickness
Opening
Opening ratio
Thickness
Volume
/cm
/inch
µm
µm
%
µm
cm³/m²
HS60-55
White
24
60
55
368
76
98
74
HS60-70
White
24
60
70
353
70
126
88
HS70-55
White
28
70
55
308
72
98
71
HS70-70
White
28
70
70
293
65
126
82
HS80-55
White
31
80
55
263
68
98
67
HS80-70
White
31
80
70
248
61
126
77
HS90-55
White
35
90
55
227
65
94
61
HS90-70
White
35
90
70
212
57
118
67
HS100-47
White
39
100
47
207
66
80
53
HS100-55
White
39
100
55
199
61
94
57
HS100-70
White
39
100
70
184
52
118
61
HS120-47
White
47
120
47
165
61
80
49
HS120-55
White
47
120
55
157
55
94
52
HS135-47
White
53
135
47
141
56
76
43
HS135-55
White
53
135
55
133
50
90
45
HS150-47
White
59
150
47
122
52
76
40
HS150-55
White
59
150
55
114
46
90
41
HS160-47
White
63
160
47
112
50
76
38
HS160-55
White
63
160
55
104
43
90
39
HS180-47
White
71
180
47
94
44
76
33
HS180-55
White
71
180
55
86
37
90
33
HS200-47
White
79
200
47
80
40
73
29
HS200Y-47
Yellow
79
200
47
80
40
73
29
HS225-47
White
90
225
47
66
34
74
25
HS225Y-47
Yellow
89
225
47
66
34
74
25
HS250-40
White
98
250
40
62
37
60
22
HS250Y-40
Yellow
98
250
40
62
37
60
22
HS270-35
White
106
270
35
59
39
55
21
HS270Y-35
Yellow
106
270
35
59
39
55
21
HS300-35
White
118
300
35
50
35
54
19
HS300Y-35
Yellow
118
300
35
50
35
54
19
HS330Y-30
Yellow
130
330
30
47
37
48
18
HS350Y-30
Yellow
138
350
30
43
35
47
16
HS380Y-30
Yellow
150
380
30
37
30
46
14
Other brands