All-time best sellers for screen making process.
Able to customize upon requirements.
Accessories
Coating machine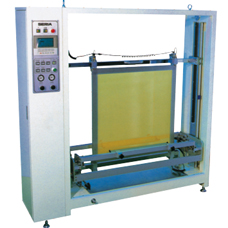 Coat the emulsion automatically, user friendly design, frame automatic clamping, parameters can be sored in the touch panel and all can be recalled whenever needed. Simple but designed to do the complex job.
Developing machine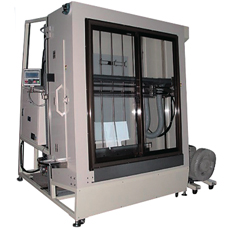 Able to do the screen developing automatically, front window slides open to prevent the water mist to comeout.
The machine can be customized upon requirements.
Screen checker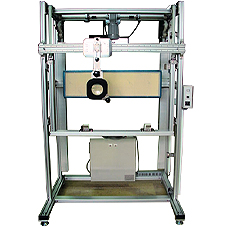 Place a screen to the station in the motorized magnifiers moving range.
Tensioner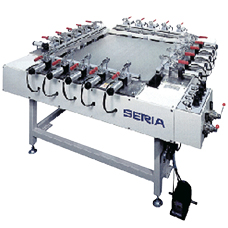 A certain force of tension must be applied across the screen, in order to create the precision screen.
SERIA's tensioning machine can apply the force at the exact value that is set.
Exposure machine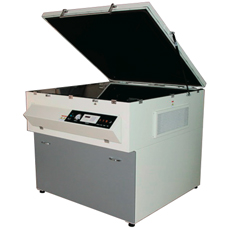 Equipped with a flannel lens.
The cutting edge machine can deliver the accurate exposure under the Vacuum condition.
Please ask us about more details.
Screen dryer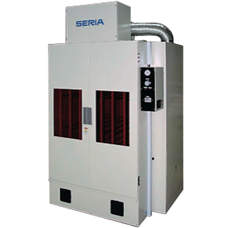 Humid eliminator is equipped for the even drying condition.
Able to accommodate 6 or 10 pieces at one batch.
Thickness checking device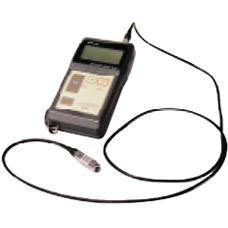 Measuring device for the thickness of the emulsion.
Tension gauge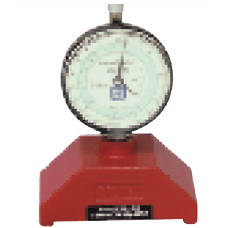 No battery needed, simple and easy tool.
Light table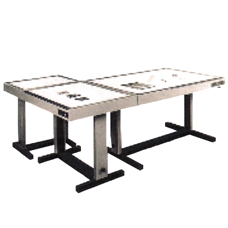 A light table to check the pin holes, ask us more about the details.
Screen washing device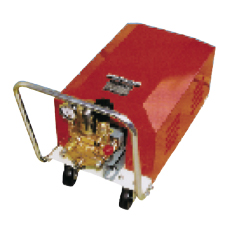 Able to use before emulsion as well as after emulsion removal.
Film storage shelf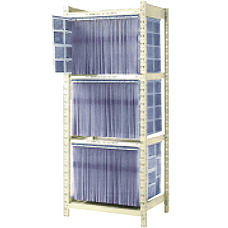 For your film management.